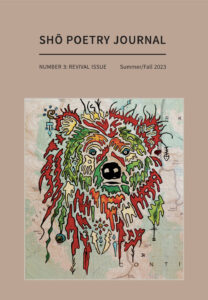 Shō Poetry Journal is a small-press print journal coming out of a 20-year hibernation. We publish a diverse range of contemporary poetry and seek to champion poets at all stages of their careers. Follow us on Twitter or Bluesky for updates.
Shō Poetry Journal featured in New Pages
We've been featured in New Lit on the Block! Learn about our history, editorial process, and vision. Submission tips included…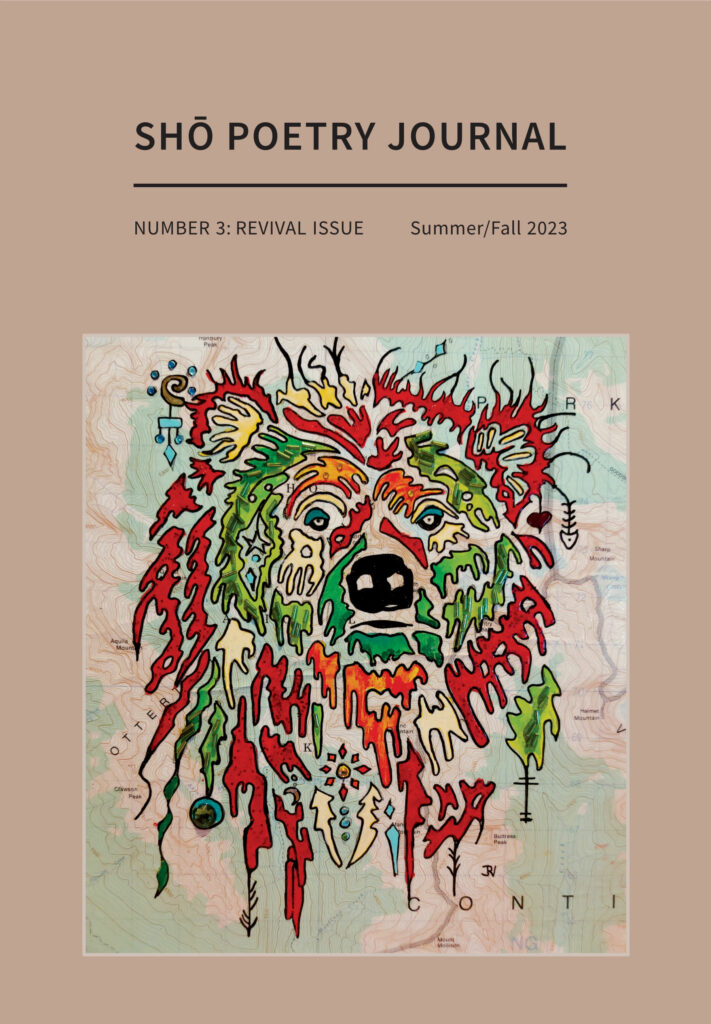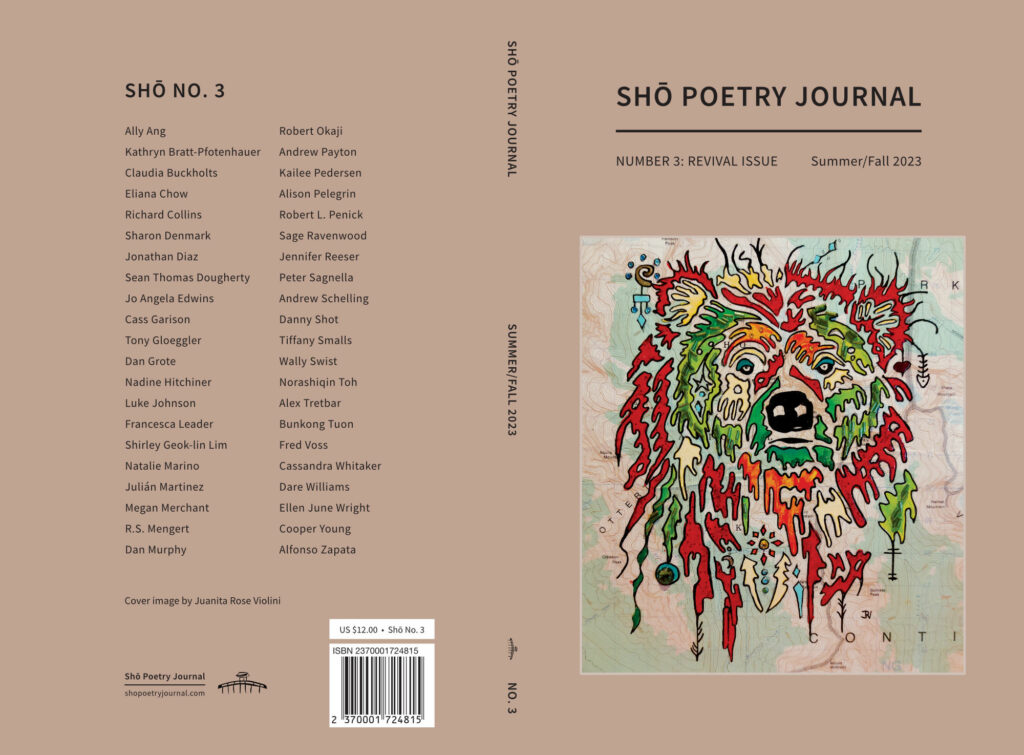 SUMMER/FALL 2023
Shō No. 3: Revival Issue
Our revival issue features 62 poems by 42 poets.