Johnny Cordova, Editor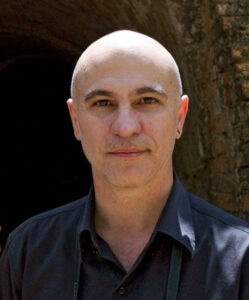 From 1995 to 2003 Johnny's short stories and poems appeared regularly in small-press journals including Slipstream, Chiron Review, Nerve Cowboy, Long Shot, Atlanta Review, and New Orleans Review. He was a finalist in several chapbook and first-book contests, including The Pearl Poetry Prize. Then he stopped writing.
Over the past two decades Johnny has worked as a poker dealer, Bikram Yoga instructor, and EFL teacher. In 2021 he returned from ten years in Southeast Asia to live at Triveni Ashram in North Central Arizona—and started writing again. His work was most recently published in Jelly Bucket, Nerve Cowboy, San Pedro River Review, Atlanta Review, Salt Hill Journal, and New York Quarterly, and is forthcoming from Louisiana Literature, Slipstream, Trajectory, and Main Street Rag.
Johnny is a graduate of the Creative Writing program at Prescott College, where he mostly studied the short story, which has translated to a love for strong narrative verse. His website is johnnycordova.com.
Dominique Ahkong, Editor & Designer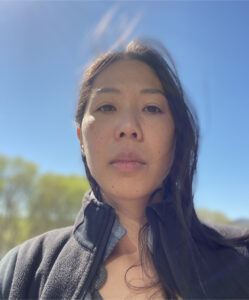 Dominique Ahkong was born to Mauritian parents in outer London and grew up in Singapore. She holds a BA from Middlebury College and an MPS from NYU's Interactive Telecommunications Program and has received grants and support from the Bread Loaf Writers' Conference, Center for Book Arts in NYC, and Singapore's National Arts Council. Her poetry has appeared in Cha and is forthcoming from Sugar House Review, RHINO, The Ocean State Review, and The Southern Review.